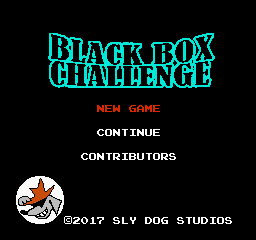 Collect the earliest of 8-bit NES games from the black box set, and do it while playing this new RPG on your NES!.
After visiting a flea market, you are hit with the NES collecting bug. The only way to put the itch at ease is by collecting some games, and what better way to do that than by hitting the streets right around the area you live?! You'll talk to people to get tips on where to find games, or perform specific tasks for them to get a prize straight from them! But beware, there are those that don't care for nasty collectors, and will do anything to try and stop you!

With each game you collect, play a mini-game version of it and earn a power-up to help you advance in the game, or power yourself up. Find ways to access new parts of the game and defeat all of those that stand in the way of completing your black box set!

Can you brave the sewers in your quest? Can you overcome the heat of the desert and the unknown paths through the junkyard? Will you be able to stand the spookiness of an actual pirate ship? Find out in Black Box Challenge, a brand-new RPG for the NES, and prove to the Evil Overlord that you are a worthy collector!


Featuring:
Over 90 NPCs to interact with
32 mini-games + other items
45 different enemy types to wreck
7 dramatic boss battles
Flash memory for game saves
10+ hours of gameplay
NOTE! This game utilizes 4-screen mirroring which is not compatible on most clone consoles. High end clones such as the AVS & NT should support.
$40 LOOSE CART purchase includes: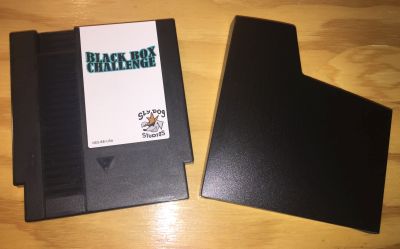 Black regular edition cartridge fully labeled front and back
Black plastic dust sleeve