Completely Original Retro Gamings Controller Converted to USB and Wii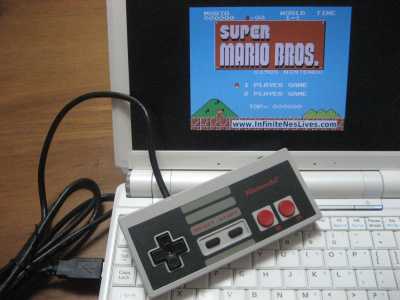 Well the rush of the holiday is over but my pre-assembled stock has been cleaned out for the most part....
Because I've had a hard time keeping up with orders and getting things out as quickly as my customers and I would like I've removed most controllers. The standard NES/SNES/SFC USB controllers that are listed are preassembled and ready for shipment without delay. All items that aren't listed with a price are temporarily unavailable if you have further questions my email is: Paul@InfiniteNesLives.com Please be patient during this time, things are evolving in my life/business and in a transition of sorts and I'm struggling to keep up with the world around me ;)
I'm also working to add more controllers that connect to Wii remote due to the Wii U. This should include GCN and N64. Hoping to have something available the first half of 2013, when they are available for sale they will be listed on my products page. Target pricing is comparable to my other controllers. If you email me to ask about them I will most likely send you here, as this is all the details I'm able to share at this point.